Vaxxinova displays scientific posters at WVPAC 2019 in Bangkok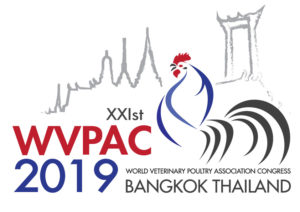 Nijmegen, The Netherlands, Monday September 23 2019.
At the WVPAC 2019 in Bangkok Vaxxinova displayed three posters on Infectious Bronchitis (IB), Avian Influenza (AI) and Immunosuppression.
Many attendants stopped by the poster area to read them and discuss with the authors.
For those that were not able to attend the WVPAC in person, follow the links below.
Infectious Bronchitis variant strains in the Middle East and North Africa
Iceberg Phenomenon: practical perspective on correlation of infectious immunosuppression diseases versus Infectious Bronchitis in broiler and layer flocks in Vietnam
Avian Influenza H9N2 in the Middle East & North African countries and the vaccine efficacy