Careers
We are extending our global presence and are looking for new talents and professionals who are as committed as we are to working together in disease prevention. Vaxxinova regularly has opportunities in R&D, Production, Technical Customer Support, Marketing, Finance and other business support functions. As part of a family company, Vaxxinova can focus on developing sustainable solutions for production animals and long-term partnership relations. We provide an open and professional working environment where our customers and employees feel at home. Our culture can best be described as entrepreneurial, professionally driven and down to earth. We welcome new proactive talents who can accelerate in a customer focused company, organized in small and informal teams, both local and global. If you are interested in Vaxxinova or our opportunities, please contact us at: iaminterested@vaxxinova.com.
Vaxxinova is an accredited work place company – we train professionals.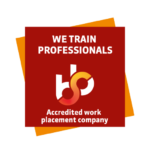 Vacancies
In Nijmegen we have no positions available at the moment.

Questions / open applications:
Henri Verlinden, Manager Human Resources
Mail: henri.verlinden@vaxxinova.com
Financial Controller, Vaxxinova GmbH
Based in Cuxhaven, Germany, we are currently looking for a Financial Controller
For more information, please call Mr. Tobias Huchzermeyer, Finance Director, +49 (0)4721 3005513
Applications by e-mail to: tobias.huchzermeyer@vaxxinova.de
Employee Vaccine Production
Vaxxinova GmbH in Cuxhaven, Germany, is currently looking for an Employee Vaccine Production
Questions / applications:
Mrs. Michaela Rudolph, jobs@vaxxinova.com
Vaxxinova Brazil
If you are interested in opportunities in Vaxxinova Brazil, please register on the website: https://www.99jobs.com/vaxxinova.
Vaxxinova does not accept unsolicited CVs from recruiters or employment agencies in response to job postings on social media or Vaxxinova websites.
Vaxxinova will not consider or agree to payment of any referral compensation or recruiter fee relating to these unsolicited CVs. Vaxxinova explicitly reserves the right to hire those candidate(s) without any financial obligation to the recruiter or agency. Any unsolicited CVs, including those submitted to hiring managers, are deemed to be the property of Vaxxinova.
Phone call or emails from recruiters or employment agencies are not appreciated.