Industry Pioneers
Vaxxinova is a relatively young company in the animal health sector. We celebrated our 10th anniversary in 2020.
But Vaxxinova's roots go back a long way, actually right back to 1957 with the establishment of Lab Biovet in Brazil. Many milestones have marked our history since then.
From the late 1950s until today and beyond, Vaxxinova is committed to offering preventive veterinary solutions. It will contribute to animal health and welfare and will help farmers to raise animals in a sustainable and profitable way.
All over the world, Vaxxinova's predecessors have participated in pioneering science from the very early days, which has resulted in great innovations in (poultry) animal health.
Well-respected scientists and entrepreneurs form part of Vaxxinova's DNA.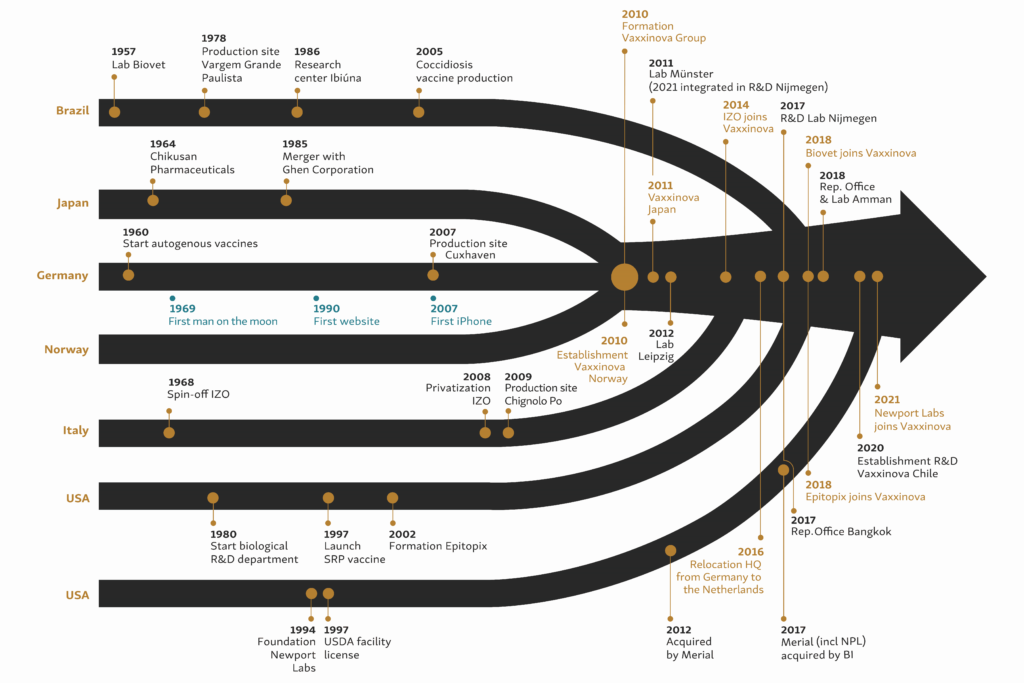 Through a series of interviews we would like to introduce you to some of the people who have made Vaxxinova what it is today, all of whom have made different contributions and are from different parts of the world.
We are proud to tell the stories of these pioneers and scientists.
The first interview in this series is with Dr Egon Vielitz from Germany.
Dr Vielitz was one of Vaxxinova's 'founding fathers' and for decades a mentor to many colleagues and poultry veterinarians.